CO-LEARNING FOR COMPANIES
Co-learning combines expert knowledge and peer-to-peer mentoring across companies.
Develop forward-thinking, people-focused leaders.
How We Do It
Focus on critical skills
We hone in on developing presentation & communication, relationship building, influence, productivity and negotiation skills.
Cutting-edge innovation
Cutting-edge leaders share the latest insights and research from the field.
Community-first
Our sessions are practice-based and packed with group activities. Co-learning provides opportunities for peer-to-peer learning and connections.
Scientific
Our cofounder is a human behavior scientist and our sessions are packed with data and research.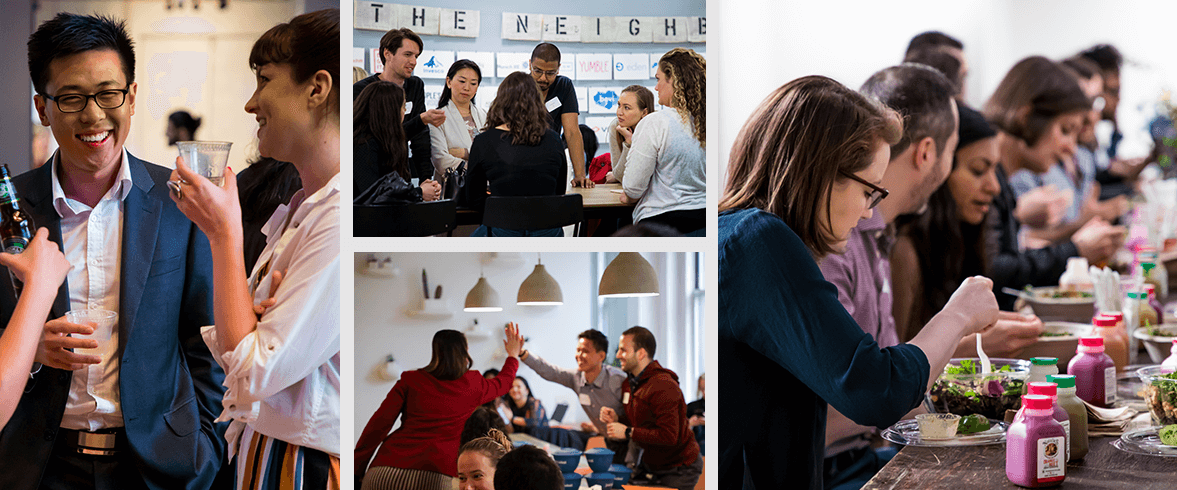 OUR MEMBERS
brunchwork members represent rising leaders from marketing and ad agencies, premier law firms and companies like: