brunchwork w/ Marco Zappacosta (Thumbtack)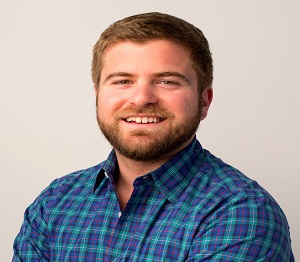 Thumbtack CEO Marco Zappacosta
Sunday, September 17, 2017 from 11:30 AM to 2:00 PM (PDT)
Fill your weekend with inspiration and intention. Join us for an unforgettable farm-to-table brunch and mimosas with Thumbtack cofounder/CEO Marco Zappacosta! Your brunch will feature:
* Inspirational conversation with Marco
* Dynamic Audience Challenge
* Curated connections
* Seasonal, organic, farm-to-table brunch & mimosas 
THE SPEAKERS

Marco Zappacosta is cofounder and CEO of Thumbtack, a marketplace that connects consumers with local service professionals such as floor remodelers, treadmill repairmen, and bartenders. Founded in 2008, Zappacosta and his team at Thumbtack have recently announced a massive $100 million round of investments and are poised to join the biggest names in the local commerce market. Zappacosta started Thumbtack after graduating from Columbia University where he majored in political science.
THE EXPERIENCE
OUR PARTNERS

Galvanize is an education company that blends the lines between learning and working. They believe in creating easy access for anyone who has the drive and determination to jump into the tech world, especially in entrepreneurship, engineering, and data science. Their campuses are home to students, startups, investors, mentors, and other people who are engaged and excited to level up their skills.