Whether you're about to enter a leadership position at your work or just looking to become more confident in your abilities to command a room and garner respect, you can benefit from the advice of professionals who once walked in your shoes. That's why we've put together this list of the 11 best leadership books of 2021 that we think you should read soon!
Top Books on Leadership 2021
1. Let My People Go Surfing: The Education of a Reluctant Businessman by Yvon Chouinard
Written and released in 2005, Let My People Go Surfing was written by Yvon Chouinard, the founder and owner of Patagonia, the outdoor fashion behemoth. Especially prized for his conservation efforts, Chouinard spends the book recounting the unconventional story of his business and how he came to understand his responsibility, as a thought leader, to help alleviate our climate crisis.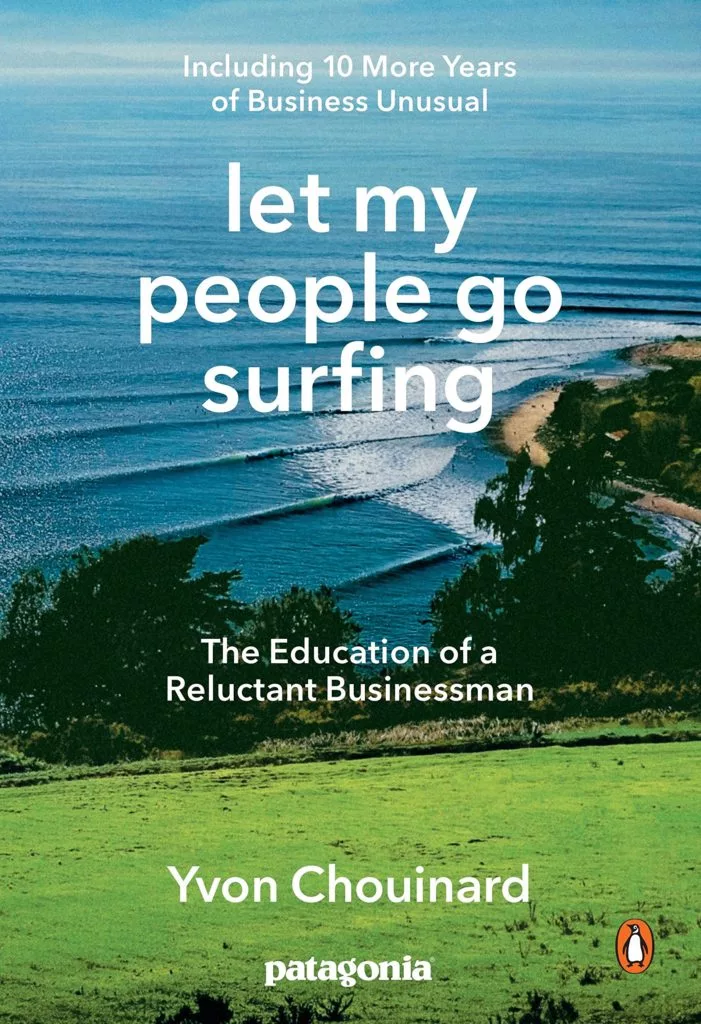 2. No Rules Rules by Reed Hastings & Erin Meyer
Written in 2020 by Netflix CEO Reed Hastings and bestselling author Erin Meyer, No Rules Rules is a portrait of Hastings' rise to prominence threaded into a veritable guidebook on leadership. In developing a workplace culture of prioritizing workers over output and creativity over speed, Hastings transformed Netflix from a burgeoning startup into an industry giant, and No Rules Rules takes the reader along for that ride.
3. The 7 Habits of Highly Effective People by Stephen R. Covey
A perennial classic and #1 national bestseller, The 7 Habits of Highly Effective People was published in 1989 and has since taken a spot on nearly every list of influential leadership books. Coining such now-famous concepts as "abundance mentality," the "maturity continuum," and "upward spiral," Covey focuses on effectivity as equal parts useful output and appreciation for the factors responsible for that output.
4. iX Leadership: Create High-Five Cultures and Guide Transformation by Dr. Rachel MK Headley & Meg Manke
Written and published in 2018, iX Leadership: Create High-Five Cultures and Guide Transformation has been hailed as "brutally honest, incredibly practical, and refreshingly hopeful" for its candid descriptions of how and why people are compelled toward action and how they cope with difficulties along the way. Headley and Manke bring their career experience, as a scientific officer for a satellite program and an organizational psychology specialist respectively, to bear in this book; equal parts pragmatic and aspirational, iX Leadership is perfect for any budding leader.
5. Leadership Step By Step by Joshua Spodek
Published in 2017, Leadership Step By Step was written by Joshua Spodek, an author and professor who holds a PhD in astrophysics. His professional versatility translates easily into his book, which transcends the traditional model of teaching philosophies of leadership and advocates instead the active practice of leading.
6. 5 Levels of Leadership by John C. Maxwell
Another classic by John C. Maxwell, 5 Levels of Leadership studies the five Ps: position, permission, production, people development, and pinnacle. Within this framework, Maxwell explores how to grow within a role of leadership, rather than simply the steps one takes to become a leader in the first place.
7. How to Win Friends & Influence People by Dale Carnegie
Another classic, from way back in 1936, Dale Carnegie's How to Win Friends & Influence People has sold over 30 million copies internationally since its first publication. Structured around categories such as what the book will do for you, how to handle people, how to improve your home life, and, of course, how to be an effective leader, Carnegie's book has influenced major players and titans of industry since 1936, Warren Buffett chief among them.
8. The 21 Irrefutable Laws of Leadership by John C. Maxwell
Written and published in 1998 by author and pastor John C. Maxwell, The 21 Irrefutable Laws of Leadership is a timeless classic. Organized into 21 chapters, with each chapter devoted to tackling one of Maxwell's laws of leadership, the book combines personal anecdotes with historical accounts of world leaders in order to bolster the efficacy of these laws. The book features such chapters as "The law of influence," which details how a leader can wield influence not through title alone but through developing meaningful relationships with colleagues, and "The law of buy in," which asserts that leaders with straightforward, achievable visions can more easily get buy-in from their subordinates.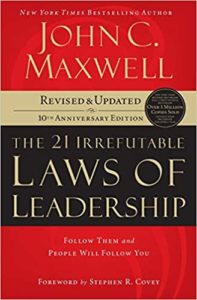 9. Leading with Gratitude: Eight Leadership Practices for Extraordinary Business Results by Adrian Gostick & Chester Elton
Written and published just under a year ago in March 2020, Leading With Gratitude brought together two #1 best-selling leadership authors to advise current and future leaders on how to prioritize gratitude in the workplace. The book discusses eight ways through which managers can demonstrate appreciation for their employees while threading analogs of successful business and thought leaders into the narrative.
10. The Hard Thing About Hard Things by Ben Horowitz
Written and published in 2014 by venture capitalist and author Ben Horowitz, The Hard Thing About Hard Things offers his empirical insights to help aspiring entrepreneurs and business leaders tackle the difficulties of launching a startup head-on. Framing the tentpoles of the book with lyrics from popular music that elucidate and punctuate his messages, Horowitz engages his readers with a combination of pointed wit and plainspoken frankness.
11. Own It: The Power of Women at Work by Sallie Krawcheck
Written and published in 2017 by CEO of the digital investment platform Ellevest, Sallie Krawcheck, Own It seeks to address and provide recourse from the blatant misogyny of FinTech culture by naming it for what it is. Laying out strategies to take advantage of the democratization of technology-driven entrepreneurship, Krawcheck insists in her book that women should not feel obligated to play by the established rules, as they were designed specifically to gate-keep business culture from traditionally underrepresented demographics.
Conclusion
We hope that this list has given you a launching point in your path toward becoming a strong, decisive leader in 2021. Whether you need help in commanding attention, respect, and admiration from your colleagues or in reciprocating that admiration toward the people who value your leadership, these books will offer you sage, empirical wisdom that can transform you into a thoughtful and empathetic leader.
Looking for more business reads? Here is our list of best business administration books.