We believe drinking a good cup of coffee and reading a marketing newsletter are two of the best ways to kick-start your day! That's why we've compiled a list of some of our favorite marketing newsletters for 2022.
Our top picks are loaded with helpful tools, trends and insights to help you improve your career and grow your business.
Whether you're looking to stay up to date on the latest digital marketing trends or to get tips from top industry leaders, we think you'll find the perfect fit for your needs in our list below! The best part? They're all free!
1. Stacked Marketer
Stacked is a digital marketer's best friend. The daily 5-minute read gives subscribers the latest digital marketing news, tech and trends, along with actionable advice. They present news in an entertaining way using catchy headlines, emojis and fun graphics.
The industry changes daily, so this newsletter is a great way to make sure you don't miss out on the latest social media or email marketing trends.
2. brunchwork
Want to learn marketing strategies from companies like Canva, Patagonia and Red Antler? We host top marketing and brand experts at our workshops, and then break down their key insights into a punchy, biweekly newsletter.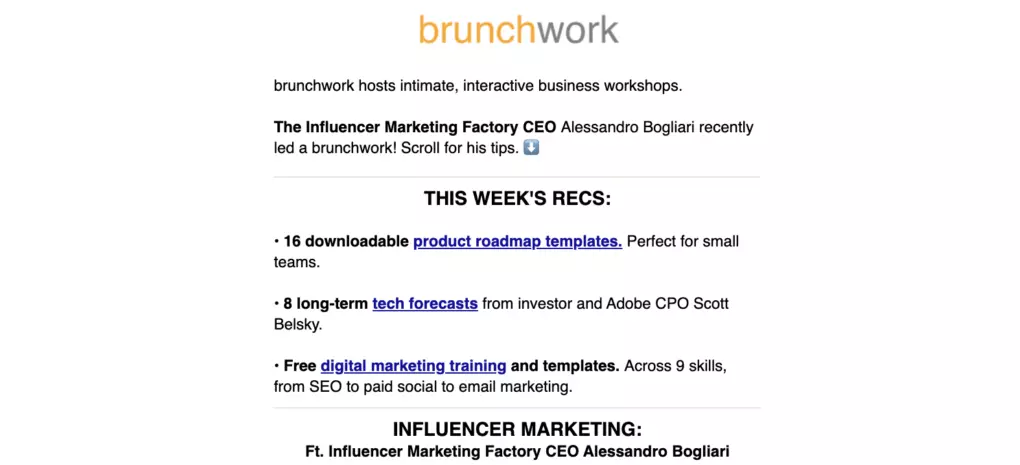 We recently featured:
• Red Antler cofounder Emily Heyward and her best branding insights
• Canva Global Head of Performance Marketing Sunil Subhedar and his top performance marketing strategies
• Influencer Marketing Factory CEO Alessandro Bogliari and his insights on running a successful influencer marketing campaign
Added bonus: templates, recommendations and job drops to help you get ahead.
3. Niks Emails
Dive inside the mind of brand building extraordinaire Nik Sharma, as he shares his tactical approaches to digital marketing strategy and consumer brand building. Nik was the head of DTC at VaynerMedia and Hint Water. He's now an advisor and investor in some of the hottest DTC brands like Haus and VoxMedia.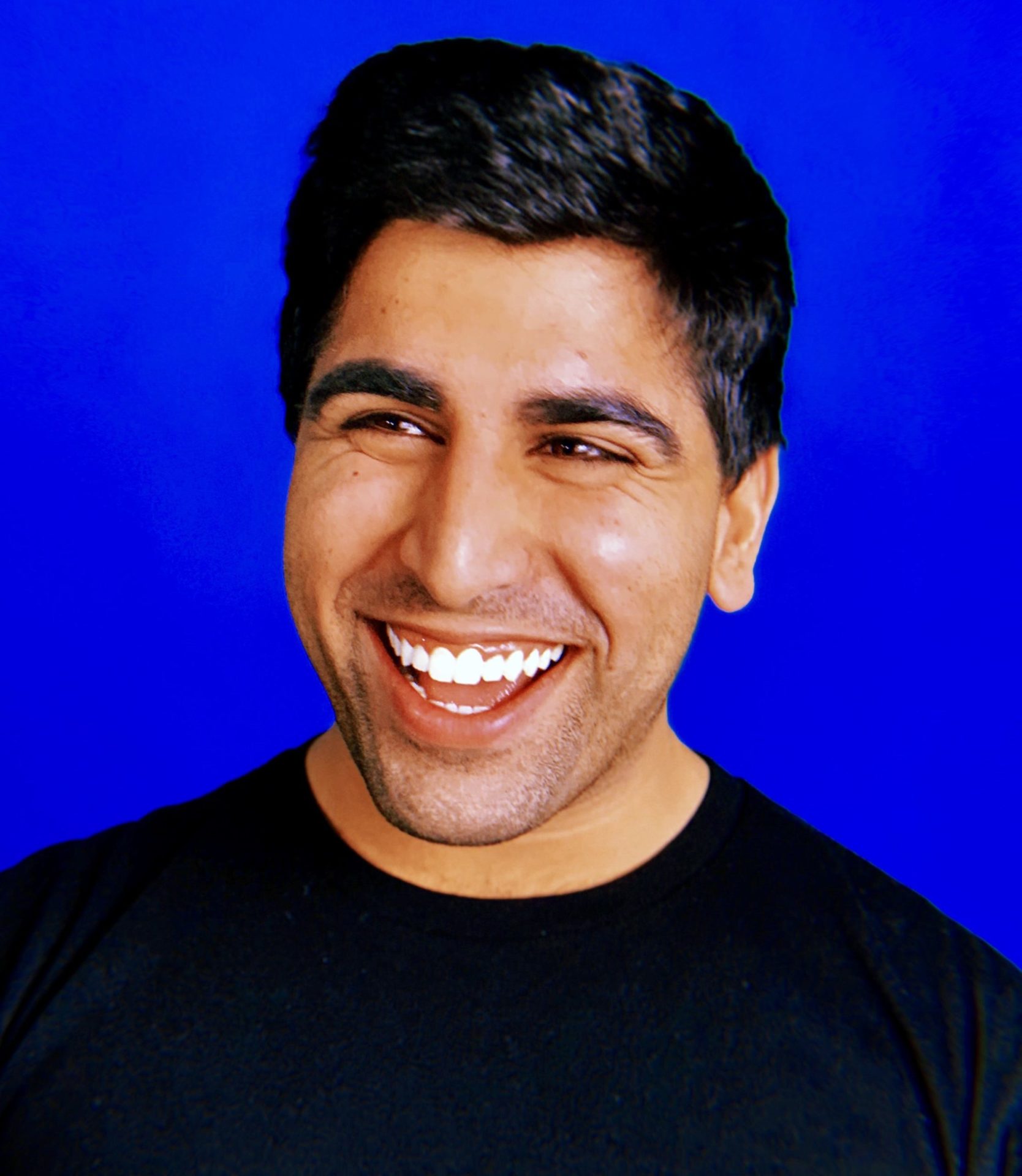 His newsletter offers straightforward tips on topics such as organic social media growth, audience building and marketing channels. Plus you get access to valuable guides, like his deck on brand launches.
4. OkDork
Wildly successful founder of AppSumo, Noah "tacos" Kagan brings his fun, spicy personality to his weekly newsletter which focuses on growth marketing strategies using his favorite tools – email and social media.
The former #30 employee at Facebook and #4 at Mint, has now amassed a huge following through his OkDork YouTube channel, so you could say he definitely knows a thing or two about online marketing strategy.
5. Zero to Marketing
Every two weeks Zero to Marketing hits your inbox with a five-minute case study of a brand. In the newsletter, marketing expert Andrea Bosoni walks you through the digital touchpoints of his hand-picked brand of the week. He taps into his decade-long marketing experience to offer actionable tips on how he'd improve their website or position their social media strategy to grow their online presence.
6. The Mention Memo
The Mention Memo has made it their mission to disrupt the traditional, boring newsletter. They keep it light and fun with interesting visuals, gifs and plenty of puns, while also delivering valuable content and resources. Each week they offer commentary on trending social media and marketing topics, along with a roundup of their top blog posts.
7. Convince & Convert ON
ON is from the mind of marketing expert Jay Baer who has helped major brands like 3M, Oracle and Nike improve their digital marketing and customer experience.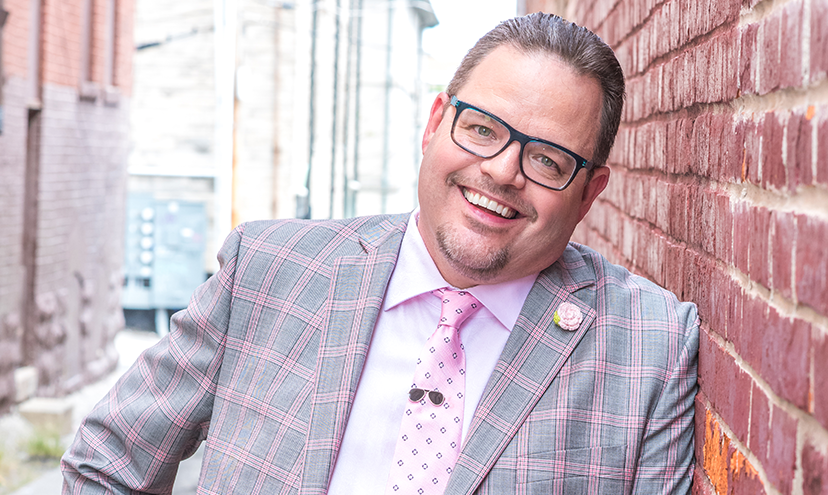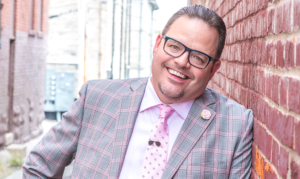 His newsletter is centered around a topic of the week, such as email, social media or word-of-mouth marketing. Readers get to learn not only about the current content marketing trends, but what actions businesses need to take in light of them.
8. The Moz Top Ten
You've likely heard of Moz, one of the leading authorities on SEO, but did you know they also release a twice monthly digest newsletter? Top Ten features ten of the most valuable articles on SEO and online marketing. Thanks to Moz, you'll spend more time consuming quality content instead of searching for it.
9. Marketing Dive
Marketing Dive brings you up to speed with the latest marketing trends in areas such as mobile, social media, creative and tech. They break down the top articles from their online publication into concise briefs so you can learn quickly.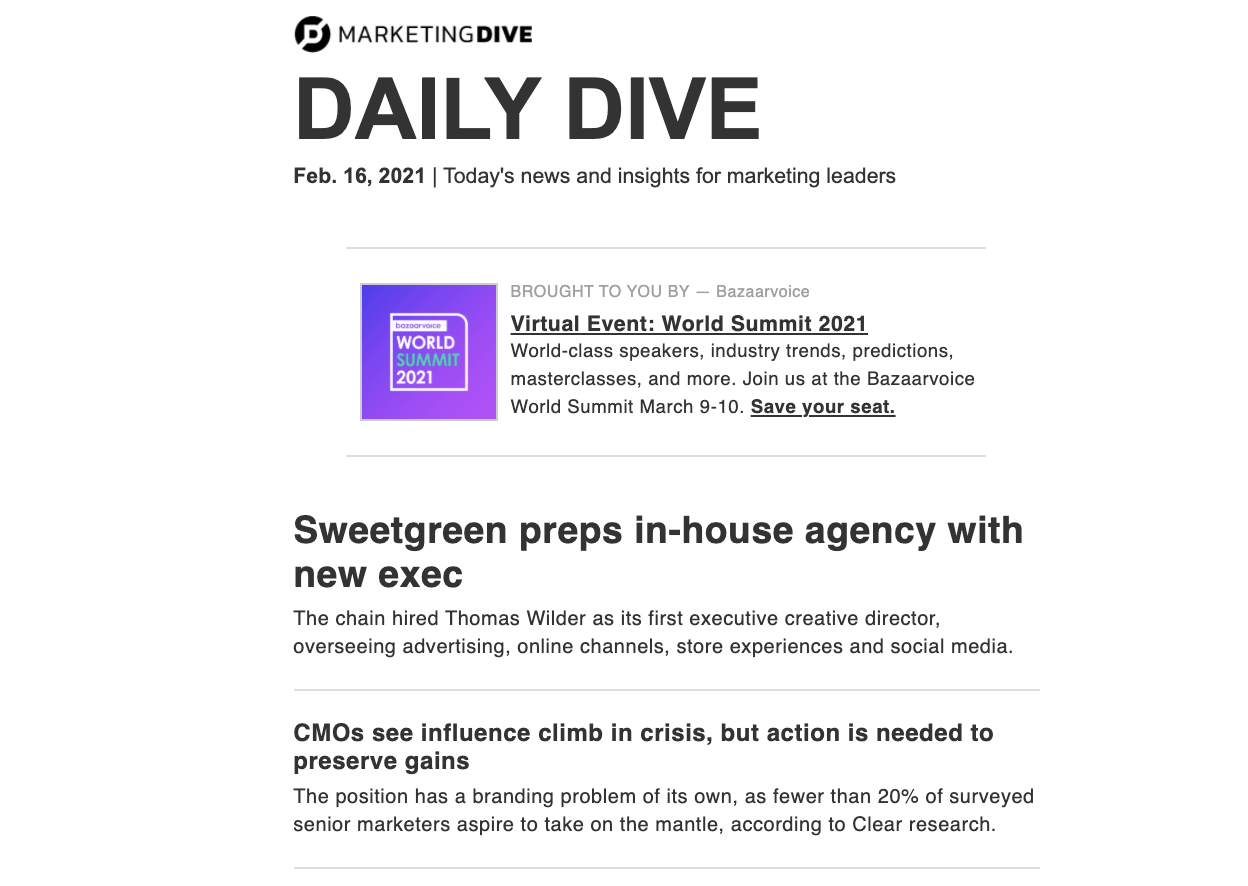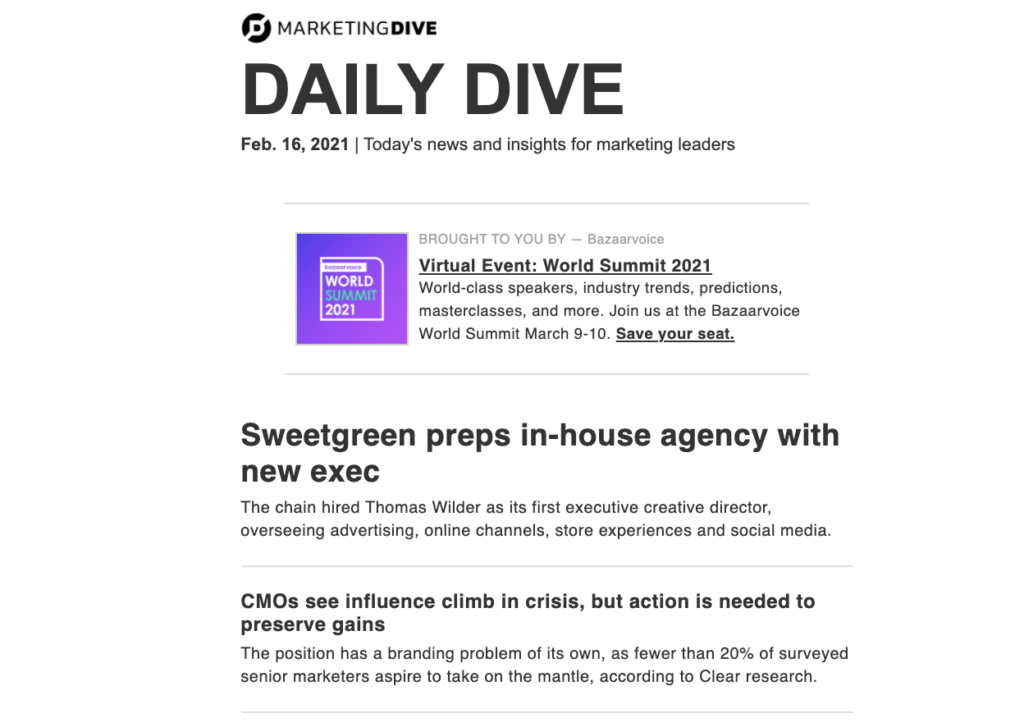 10. Non-Obvious Insights
Think outside the box with former Ogilvy and Leo Burnett marketing strategist Rohit Bhargava. His weekly newsletter explores the most unique stories of the week.
The most recent edition reflected on topics such as:
• Scientific Discoveries: MIT's lab grown wood
• Pop Culture: The impact of our toxic media culture on figures like Brittany Spears
• Trending Topics: Diversity and inclusion, and gendered products such as playing cards
His newsletter might just spark your next big idea!
11. Hubspot
Sometimes it's hard to keep up with the amount of great content global marketing expert Hubspot puts out. That's why we love their round up newsletter. They send you their top articles of the month on topics like blogging, SEO and email marketing.
12. The Daily Carnage
If there was an award for best personality, The Daily Carnage might have dibs. The Pittsburgh-based Carney agency specializes in digital marketing strategy meaning you'll get access to some of their best digital media tips.
They'll also keep you up to date on the latest marketing news, while keeping it fun with book recs, happy hour recipes and more.
13. Marketing Land
Practical tips meet interesting convos in Marketing Land. You'll get the usual tactical strategies, marketing news and data trends paired with unique sections like Chatter, a recap of "epic" social media threads, and Soapbox, an op-ed section that passes the mic to the subscribers.
14. Think With Google
Google does it all – even newsletters. Think With Google is a concise, data driven newsletter offering practical ideas and key insights into a wide spectrum of marketing topics such as industry trends, consumer behaviors and more. Google has spent years collecting data and case studies, now marketers can reap the rewards.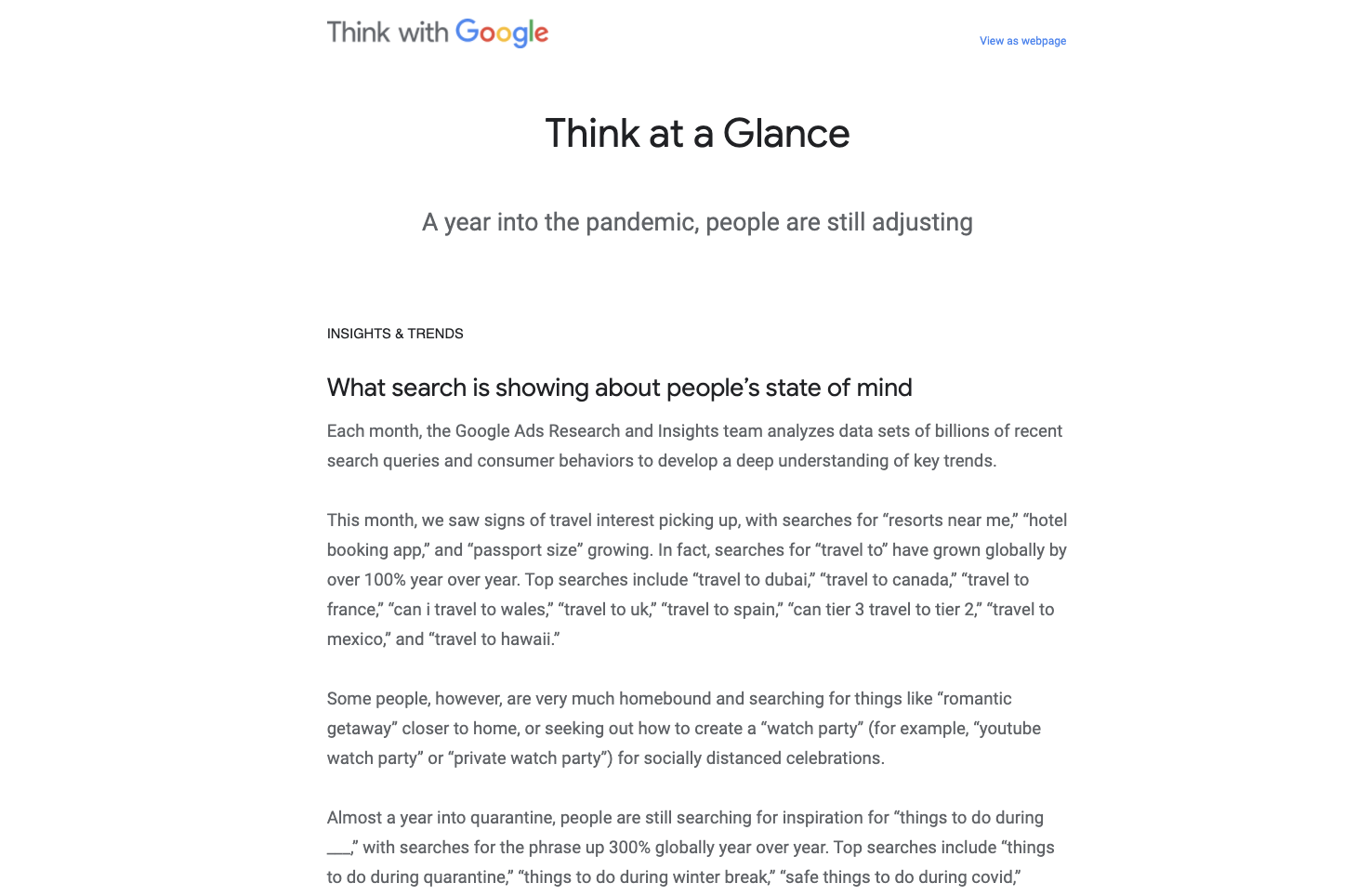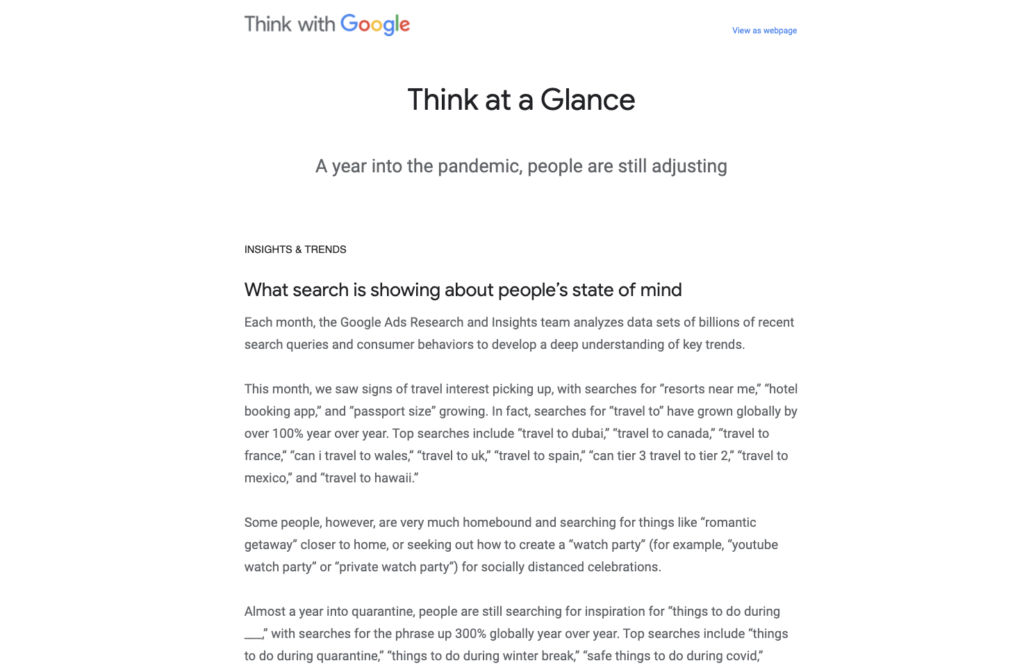 15. Campaign Monitor
The newsletter about how to build a successful newsletter. Email marketing software company, Campaign Monitor, offers monthly tips, tricks and templates to help you run successful email marketing campaigns. Learn about design, content strategy, metrics and more.
16. Neil Patel
If you google "top marketing experts in the world" – Neil Patel's' name just might come up. The founder of marketing software brands, Kissmetrics and Crazy Egg, and marketing advisor to Amazon, NBC, HP and more, has a lot to offer in his weekly newsletter. He shares strategies that fall within his three specialty areas: Google AdWords, SEO and social media. You'll get step-by-step guides to help with areas like increasing your traffic and SEO.
17. Marketing Brew
Marketing Brew hits a daily home run with their down-to-earth, yet informative content on the latest marketing headlines disrupting the industry. In their hip, conversational language, they break down stories within social media, tv, channels, brand and industry headlines.
18. Buffer
All you need to know about the social media world in one short and sweet weekly newsletter. Buffer covers the latest social media news and trends across all of the major platforms. They also offer interesting case studies and action plans that can be implemented for your own business.
Takeaway: These marketing newsletters could just be the helpful survival guides you need right now to stay connected and grow your business in 2022.