The best MBA podcasts are a surefire way to increase your business knowledge.
Podcasts are all the rage these days. And it makes sense. They're a great source of entertainment and a fantastic way to level up your professional game. Plus, they give you insider access to some of the most brilliant minds of our generation.
So, we've put together a list of 26 best MBA podcasts you should definitely put on your to-listen-to list.

(P.S. Asterisks mean that the host has been a brunchwork speaker before!) 
Listen to These 26 Best MBA Podcasts:
1. Yang Speaks*
2020 Presidential Candidate Andrew Yang has a lot to say. But don't worry— it's not strictly politics. (Though, some would argue that everything is political in some way).

Listen to Yang Speaks to hear Yang, his co-host (and Yang2020 campaign manager) Zach Graumann, and their guests talk about topics like: getting paid for your data, four-day work weeks, the future of tech, and—one of Yang's major campaign platforms—universal basic income.

Listen to Yang Speaks.

(Check out some insights from Yang's brunchwork talk here.)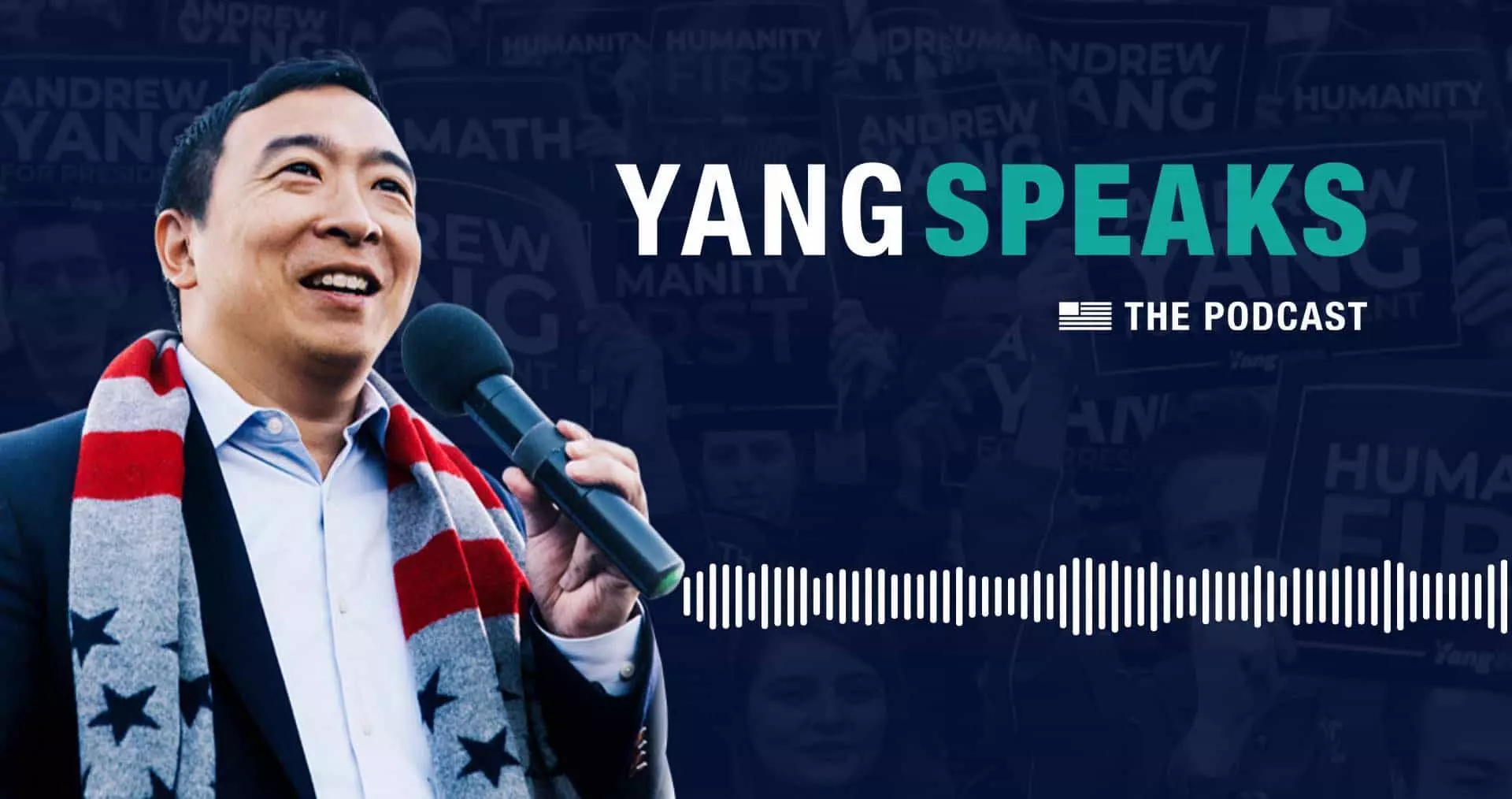 2. The Bootstrapped VC*
Go behind the scenes of Backstage Capital, the venture capital firm built from scratch by Arlan Hamilton. Backstage specifically invests in women, POC, and LGBT tech founders.

Hosted by Arlan herself, this podcast will teach you how to build a fund from the ground up, what investors look for in entrepreneurs and startups, and more.

Listen to Bootstrapped VC

(Check out some insights from both of Hamilton's brunchwork talks here and here.)
3. Starting Greatness*
Mike Maples Jr. is the founder of Floodgate, a VC firm with $13B+ assets under management. Maples has been a Midas List investor multiple times and invested in companies such as Twitch, Lyft, and Twitter.

In Starting Greatness, he interviews "startup super performers" like LinkedIn founder Reid Hoffman, Netscape founder Marc Andreessen, and Unusual Ventures Partner/Nextdoor Cofounder Sarah Leary.

Listen to Starting Greatness.

(Check out insights from Maples' brunchwork talk here.)

4. Operators*
Startups need really strong founders and CEOs, and having the support of a top-notch VC doesn't hurt, either. But that's only part of the equation. All companies need great operators, too.

In his podcast, Founders Fund VC Delian Asparouhov interviews the non-founder/CEO/VC operators behind successful startups, such as Scale AI's Head of People, Canva's Head of Marketing, and more. 
(Check out insights from Asparouhov's' brunchwork talk here.)
5. Rise and Grind
Daymond John didn't become a Shark Tank star by accident. He can thank his unrelenting entrepreneurial spirit and uncanny business smarts for that. And he thinks you can achieve the same level of success he has, as long as you use your time wisely and tackle challenges strategically. Learn how to do that and more when you listen to his podcast.

Listen to Rise and Grind


6. The $100 MBA Show

So, you want to sharpen your business skills? Then this is the show for you. Proudly "fluff-free," every minute of each episode is jam-packed with all the very best business lessons, concepts, anecdotes, and expert insights.
7. The GaryVee Audio Experience
Gary Vaynerchuk (AKA Gary Vee) has created a media empire. He's the chairman of media and communications holding company VaynerX, CEO of full-service ad agency VaynerMedia, and partner at VaynerSports, Green Street, and Resy.

On top of all that, he's a five-time New York Times bestselling author and has 8.2M and 2.1M followers on Instagram and Twitter, respectively. Needless to say, he knows quite a lot about entrepreneurship, building a thriving brand, and business in general.

Listen to The GaryVee Audio Experience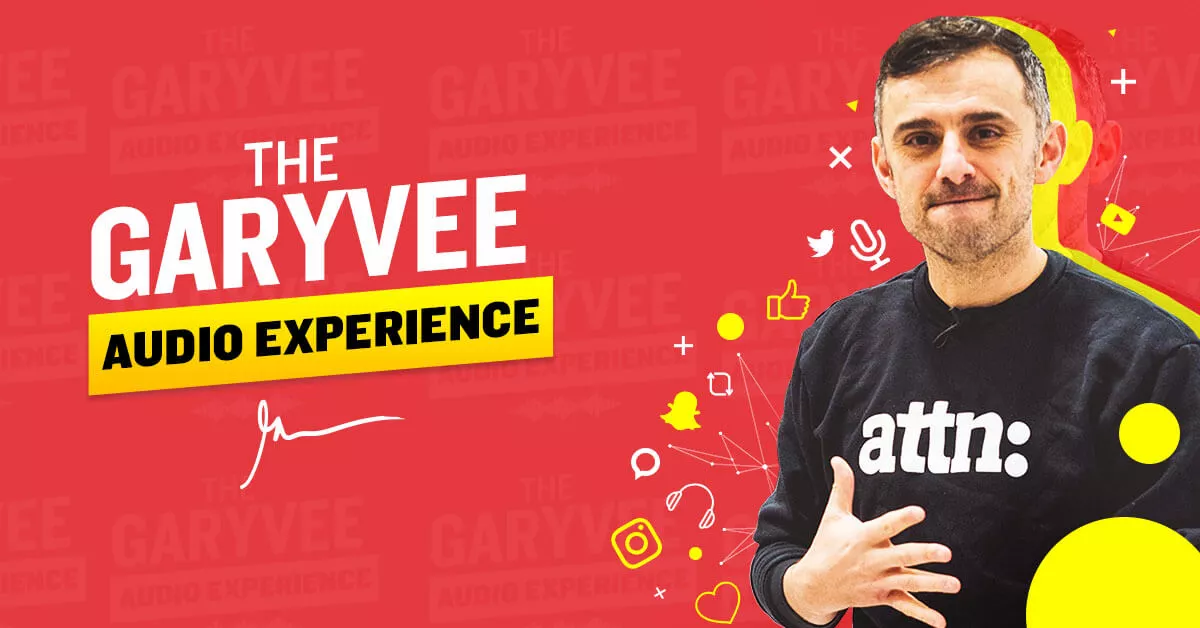 8. Side Hustle School
Starting a side gig is almost always a good idea. Having an extra source of income is incredibly helpful during uncertain times (à la COVID-19), when you're setting aside money for a big purchase, or when you want to make sure your emergency savings account is sufficiently stocked. Plus, it's a fantastic way to initiate a career change.

Host Chris Guillebeau—author of $100 Startup, The Happiness of Pursuit, and more—shares the stories of people who've successfully held down a full-time job and a side hustle at the same time.

9. The James Altucher Show*
Nicknamed "The Most Interesting Man In The World" by Forbes, James Altucher is a hedge fund manager, bestselling author, investor, "the face of Bitcoin," founder of 20 companies, and so much more.

In his show, you'll learn how to create the life and career you want—including how to achieve financial freedom—by listening to the experiences of top performers like rappers, astronauts, athletes, comedians, and more.

Listen to The James Altucher Show
(Check out insights from Altucher's' brunchwork talk here.)
10. How I Built This
How did Spanx founder Sara Blakely become the youngest self-made female billionaire? Why did Ben and Jerry create…Ben & Jerry's? Where did the idea for Airbnb come from? Massive success isn't built overnight, nor does it just fall into someone's lap (well, most of the time).

In How I Built This, NPR's Guy Raz interviews innovators, entrepreneurs, and idealists and explores their success stories from the very start.
11. The Indicator

If you want to up your business game but are limited on time, try this show from Planet Money. Each episode is nine minutes long and touches on a topic relating to work, business, the economy, and more. Examples include: the market for student loans, the economics of vaccine pricing, public transit, and America's food supply.

Listen to The Indicator

12. The School of Greatness
It's easy—and tempting—to look at some of the most successful people of our generation and convince yourself you could never do the same.

But in The School of Greatness, Lewis Howes, a bestselling author, All-American athlete (in football and handball), entrepreneur, and keynote speaker emphasizes that you can absolutely do it. You just need to learn how to uncover and leverage your true potential.

Listen to The School of Greatness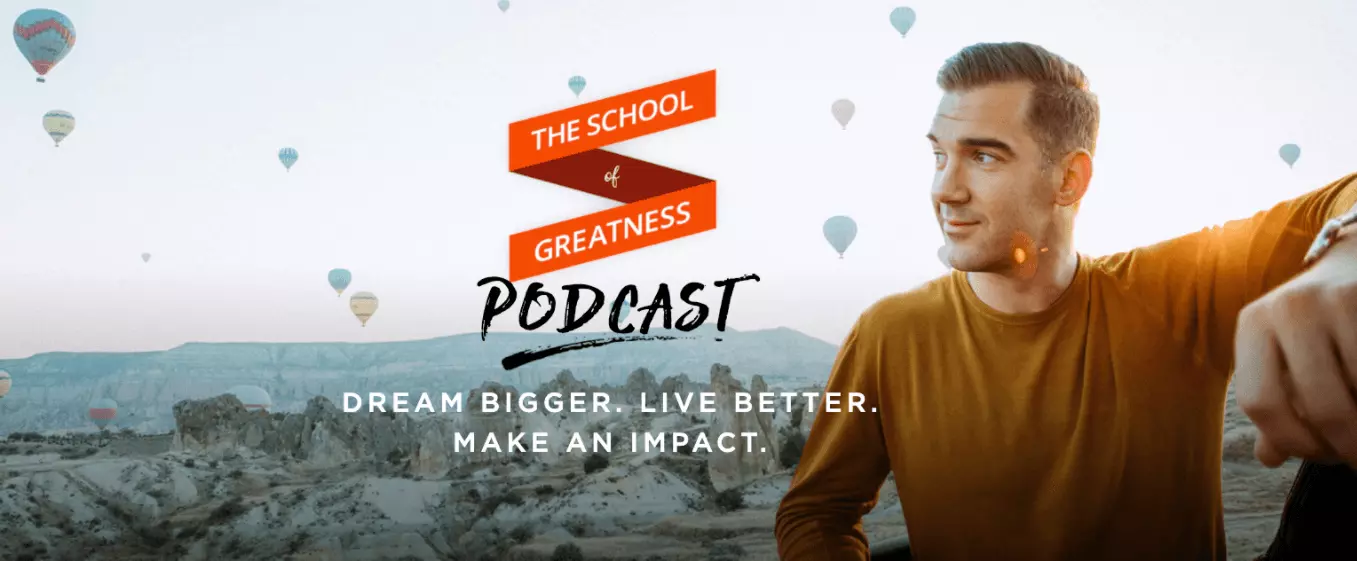 13. The Mind Your Business Podcast
What's the secret to entrepreneurial success? According to seven-figure online entrepreneur James Wedmore, it's not just about working hard and hustling. Your mindset and attitude are absolutely crucial as well. Dive into the beliefs, both conscious and subconscious, that are getting in your way.
Listen to The Mind Your Business Podcast

14. What Works
These days, what's really working for small businesses? Host Tara McMullin and her small business owner guests (coaches, educators, lawyers, creators, and more) talk about the most impactful strategies for running and growing a business, including tips on marketing, management, mindset, operation, product development, and sales.

Listen to What Works

15. How I Raised It
Go behind the scenes with founders from a variety of different industries to find out how they raised capital to fund their business—plus, some tips and tricks on how you can do so, too.

Listen to How I Raised It
16. Smart Passive Income

Serial entrepreneur Pat Flynn shares his winning online business and blogging strategies, income sources, and marketing tips and tricks. The goal? Helping you discover how you can generate multiple passive income streams so that you can achieve financial freedom (or close to it) without having to work yourself to the bone.

Listen to Smart Passive Income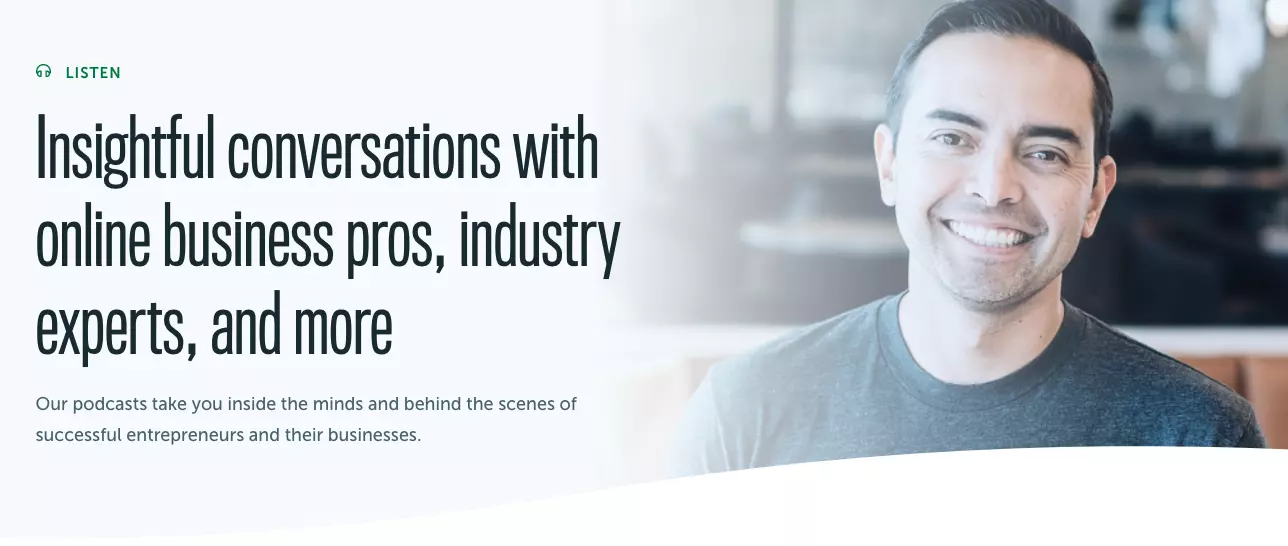 17. The Femails

Hosted by Lauren McGoodwin (CEO of Career Contessa, a female-focused career site), The Femails dives into the world of women, work, and how to build a successful and fulfilling career—on your own terms. Each episode, McGoodwin interviews a different woman to talk about career exploration, failures, successes, fear, and more.

Listen to The Femails

18. Online Marketing Made Easy

Digital marketing is far from easy. That's why online marketing strategist Amy Porterfield created her podcast—to break it down and make it more accessible. Learn more about Facebook ads, growing an email list, creating an online course, and more approaches that will help you scale your business.

Listen to Online Marketing Made Easy


19. Noah Kagan Presents
Noah Kagan is the founder of Sumo Group, a company that provides solutions that help small businesses grow. He was also employee #4 at Mint and #30 at Facebook. In his podcast, you'll learn how to start and scale your own company, master productivity, and, ultimately, lead a happier life.

Listen to Noah Kagan Presents

20. The Growth Show
These days, just about anyone can start their own business. But making it grow and thrive, let alone for a very long time, is another story. That's where HubSpot—leading marketing, sales, and service software—comes in. The company's podcast, The Growth Show, shares inspiring stories behind ideas, businesses, and movements.

Listen to The Growth Show
21. The Startup Chat
The hosts of The Startup Chat—Steli Efti and Hiten Shah—have both founded multi-million-dollar SaaS companies. As serial entrepreneurs and busy startup executives, they are full of unparalleled (and unfiltered) insights and actionable founder advice. Topics include creating opportunities during a time of crisis, how to take critical feedback, and even a "founder's guide to feeling feelings." 

Listen to The Startup Chat

22. Marketing Over Coffee
Each week, dive into an array of tips and tricks from marketing experts John Wall and Christopher Penn, who cover topics that address both classic and new marketing. You'll get to hear from guests like Seth Godin, Getty Images CMO Gene Foca, and Simon Sinek (the brain behind the "Start With Why" concept).

Listen to Marketing Over Coffee
23. The Strategy Hour
Are you trying to grow an online business? Then this is definitely the podcast for you. Think Creative Collective founders Abagail Pumphrey and Emylee Williams will help you figure out how to get paid—and paid well!—to do the work you truly love. Hear from guests like Teachable's Ankur Nagpal and ConvertKit's Nathan Barry on topics such as: generating more sales, affiliate marketing, social media, and more.

Listen to The Strategy Hour

24. Youpreneur
This podcast, hosted by Chris Ducker (a bestselling author, international keynote speaker, and entrepreneur), is fantastic for a range of go-getting professionals—speakers, authors, coaches, consultants, bloggers, freelancers, solopreneurs, and more. It covers subjects like how to build a personal brand, the art of delegation, and launching products online.

Listen to Youpreneur
25. Business Schooled*
When you listen to Business Schooled, you'll get to hear from different successful entrepreneurs about how they got to where they are today, all the way from their early startup days. The first season is hosted by Alexis Ohanian, co-founder of Reddit and Initialized Capital, and the second by Soraya Darabi, general partner and founder of Trail Mix Ventures.

Listen to Business Schooled

26. Hack The Entrepreneur
Hack The Entrepreneur is a fluff-free podcast created for people looking to take charge of their lives and build a successful online business. On each episode, host Jon Nastor interviews solopreneurs, founders of multi-million-dollar startups, digital nomads, and more about topics like building a successful side hustle, content marketing, and passive income ideas.

Listen to Hack the Entrepreneur
Which of these best MBA podcasts did you choose? What were your favorite episodes? Any business podcasts not on this list that you suggest? Let us know on LinkedIn or Twitter!
For more invaluable business insights, subscribe to our weekly newsletter and check out one of our "brunchwork at home" events, where you'll connect with experts from all different types of industries.