You should read the best product management books if you want to become a successful product manager. These books will help you round out your knowledge, improve your skills, and provide insights into what makes successful product managers tick. Check out these delectable bits of brain food!
1. Hooked: How to Build Habit-Forming Products by Nir Eyal (former brunchwork speaker)
Inspiring and highly addictive in its own right, this is hands down one of the best product management books. You'll learn all about creating habit-forming products that people cannot put down. Eyal is an accomplished behavioral designer, and he has done all of the work for you — laying out precisely the framework you need to do to get users hooked.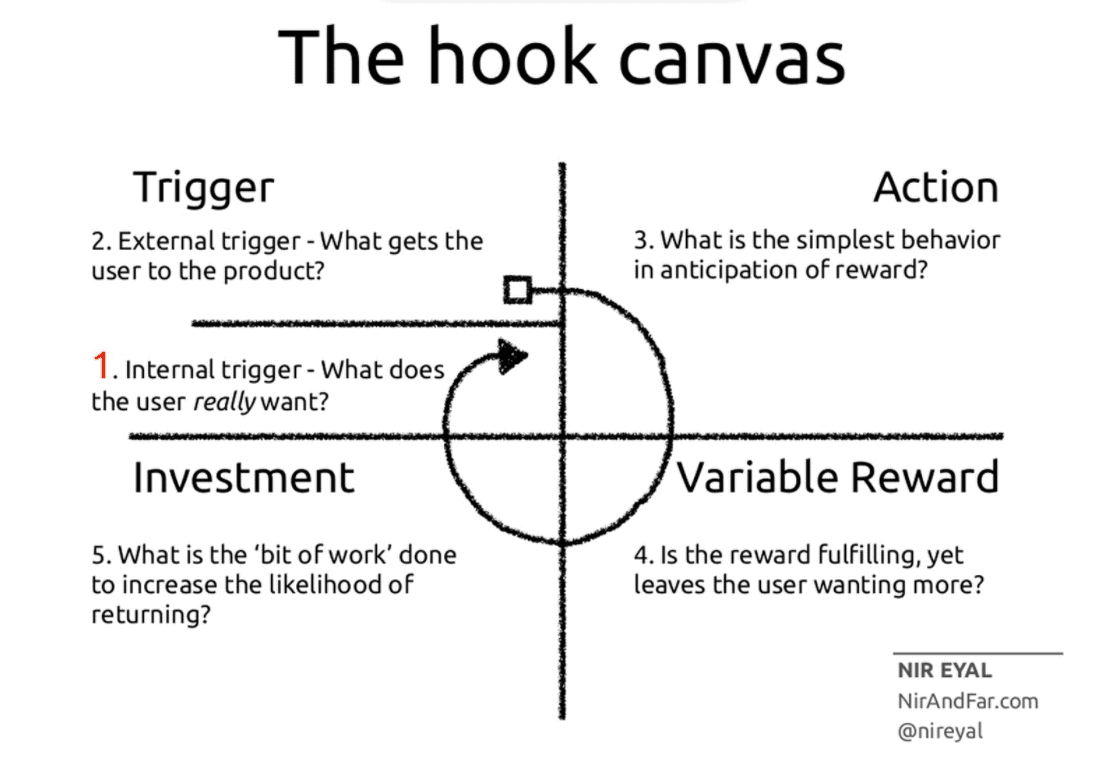 2. Cracking the PM Interview: How to Land a Product Manager Job in Technology by Jackie Bavaro & Gayle Laakmann McDowell
Bavaro (Advisor at Asana) and McDowell (founder & CEO of CareerCup) share best job search practices for aspiring PMs. This comprehensive book runs the gamut:
• How to make your existing experience translate
• Product manager resume and cover letter tips
• How to master the interview
3. How to Break Into Product Management by brunchwork
A humble brag here, but the insights we have learned from past guests of brunchwork were just too astute not to compile into an easy-to-follow guide. The comprehensive and concise pearls of wisdom will help you transition to PM. Our free e-book covers:
• How to develop the product manager skillset
• Three common product management frameworks
• Product manager resume and cover letter tips
How To Get Into Product Management.
All the frameworks and strategies you need to get a product manager job.
4. The Messy Middle: Finding Your Way Through the Hardest and Most Crucial Part of Any Bold Venture by Scott Belsky (former brunchwork speaker)
This is absolutely the best book on finding success in bold ventures you will ever read, bar none. Belsky (Chief Product Officer at Adobe) will help you avoid the same mistakes many others have made.
In The Messy Middle, Belsky shares the personal experiences and unique insights of entrepreneurs. In these rare stories, you'll discover how the seemingly difficult situations became opportunities for creative growth and how the unexpected help turned adversity into an opportunity.
5. Product Management Tactics by Product Collective
This is a powerful series chock full of insightful commentary from some of the world's most successful CEOs, founders, and executives. The series lays out a complete roadmap for success:
• Product principles
• Using customer data
• Product roadmaps
• Managing products at scale
6. Inspired: How to Create Tech Products Customers Love by Marty Cagan
For over a decade, the creative genius behind some of the most groundbreaking online companies has been Marty Cagan. In Inspired, Marty shares exactly how FANG companies — Facebook, Amazon, Netflix, Google — define, design, and build technologies that billions of folks all over the world love? Perhaps most surprisingly, they actually do it differently from most of the other tech firms. But… HOW?!
7. What They Don't Teach You at Harvard Business School: Notes from a Street-Smart Executive by Mark H. McCormack
McCormack is one of the most accomplished executives in sport and entertainment. As founder and CEO of IMG, McCormack was responsible for managing the careers of celebrities like Mark Wahlberg and Shaquille O'Neal.
Most successful business leaders are not born with an inherent ability to manage people. They learn the skill over the years, as they pick up more experience.
McCormack shares his decades of experience on managing people, running meetings, conducting negotiations, and much more.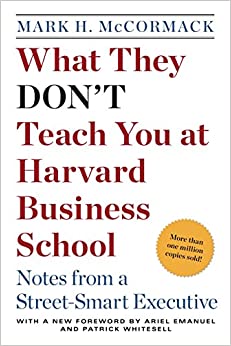 8. The Lean Product Playbook by Dan Olsen
If you're looking for a product management book that pulls far ahead of the pack, this is it. Quite simply, it is an amazing guide to turning promising innovations into household names. Whether you work in a large, established business or a small startup, we know that developing good products is challenging. It's difficult to identify profitable new ideas.
Thankfully, The Lean Product Playbook provides a repeatable, easy-to-follow methodology for iterating your way to product-market fit. It walks you through:
•Identifying underserved customer needs
•Creating a winning product strategy
•Designing and testing your MVP
•Iterating rapidly to achieve product-market fit
9. Escaping the Build Trap: How Effective Product Management Creates Real Value by Melissa Perri
This eye-opening product management book presents nine case studies that explore how effective management practices can help companies achieve their goals and improve product quality while reducing costs. In meticulous detail, Perri discusses ways to guide organizations through the process of creating product architectures, implementing architectural designs, building product prototypes, managing product life cycles, defining scope, identifying drivers, managing change, maintaining engineering agreements, and enforcing contract terms.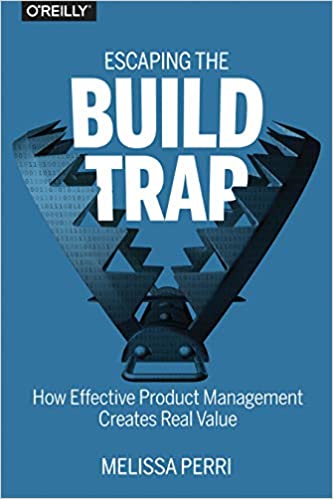 10. Sprint: How to Solve Big Problems and Test New Ideas in Just Five Days by Jake Knapp, John Zeratsky, and Braden Kowitz
This product management book topped both the New York Times and the Wall Street Journal bestseller lists for a reason. The authors have interviewed numerous executives from Amazon, Expedia, Google, Visa, Uncle Ben, AT&T, AltaVista, Sun Microsystems, Microsoft, E*Trade, Key Bank, and several other large corporations.
After reading the book, readers should be able to understand how to identify problems and test new ideas. The book also cover business strategy and the importance of company culture. The authors describe their own experiences and give suggestions for making your company more productive.
11. The Four Steps to the Epiphany: Successful Strategies for Products that Win by Steve Blank
This bestselling classic launched over 10,000 new start-ups and corporate ventures. Blank provides powerful strategies for building products that win. He uses clear language and concise descriptions to cover rapid iteration, customer feedback, and testing assumptions. His practical and proven four-step Customer Development process is introduced in this book: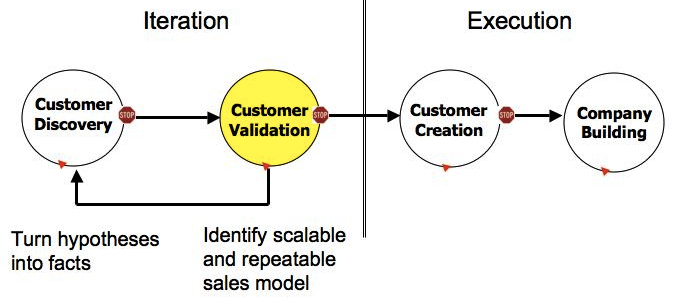 12. Intercom on Product Management by Intercom
Intercom's free eBook offers powerful tools and tips for evaluating products and identifying areas in need of improvement. You will learn why saying "No" is one of the most important aspects of product management.  
Conclusion
These are only a small representation of the best product management books out there. Once you're done reading these, you'll probably be hungry for more! 
The best next step is to apply what you read about to real-life scenarios. The best learning is 'learning by doing.'
Once you've enjoyed those appetizers, apply for the brunchwork Business Intensive. You will sharpen eight core business skills by working on active, hands-on projects. You can leverage the project and your learnings, when you apply for product manager jobs.